2020 NSW Annual Solar Installers Meeting
– Speaker Profiles
Blair Pester – Sales Director Asia Pacific – WINAICO
Blair is the founder of WINAICO Australia Pty Ltd, a high quality PV manufacturer distributing directly within Australia, and a subsidiary of WIN WIN Precision Technology in Taiwan.
His previous work in electronics engineering has seen him work on efficiency and accuracy in state of the art electronic devices. His experience in the semiconductor field led him to the Solar PV industry where his technical background means that he chooses to work only with the highest quality products.
Blair's passion for quality and building meaningful partnerships is one he shares with WINAICO. He believes in making a difference in the world and has thoroughly enjoyed bringing WINAICO to Australia and developing the family.
Past, present and future of PV – mix and match or replace?
PV panels are constantly changing in dimensions, output, appearance and installers often have to deal with matching old panels with new ones and  accommodate the old dimensions with the current ones. In this session Blair will talk about how to handle the end of life process of previous generations of modules, what is currently on the market and how to optimise the installation of these technologies. He will also provide an overview of what is to come in the next few years.
Craig Hunter,  Product Manager, PowerPlus Energy  –  Panel Presentation with Justin Skaines and Geoff Bragg
A Renewable Energy Professional with 21 years Solar and Battery Storage experience, he has an enjoyment for learning and strives to have sound knowledge of products, applications and market dynamics.
Craig has demonstrated expertise in Battery Storage, Management, Business Development and Sales, with strong skills in developing an maintaining relationships. He is a firm believer in making choices that will benefit long term sustainable outcomes, reducing living costs and impacts on the environments around us.
Battery installation in compliance with AS5139 – Lithium
Under the new AS5139 standards battery installations have stringent requirements. There are different criteria for Lead, Lithium and Zinc Bromine Flow batteries. Hear from the expert how Lithium batteries can be installed in the most practical way while still complying with the new standard.
Farshid Pahlevani, PhD, Senior Research Fellow , Faculty of Science, Centre for Sustainable Materials Research & Technology (SMaRT@UNSW)
Dr. Farshid is an international expert on innovative solutions for waste challenges. His international research career, spanning high profile research institutes in Japan, Singapore and Australia, includes considerable experience working closely with industry to improve existing processes to achieve better environmental outcomes and greater cost efficiencies.
He has six international patent, more than 100 articles published worldwide and attracted millions research funding. His solutions enable manufacturing industries to save millions of dollars and turning their waste into resources.
PV Panel recycling and the SMaRT Centre
Based out of the Faculty of Science at the University of NSW, the Centre for Sustainable Materials Research & Technology (SMaRT) works on the development of innovative environmental solutions for the world's biggest waste challenges and PV Solar is one of them.
How much of PV panels is really being recycled and how much ends up in landfill? Currently there is no process to fully recycle solar panels. Hear more about the SMaRT Centre's work in the solar panel area and how they are going to solve this issue and how we can contribute to make a difference.
Geoff Bragg, Consultant Solar Power Designer, The Solar Man  –  Panel Presentation with Justin Skaines and Craig Hunter
Geoff Bragg has lived with off-grid solar for many years and has been working in the industry since 2002, holding accreditation for both on and off-grid design and installation. He is a consultant designer /installation supervisor for New England Solar Power, a residential & commercial PV retailer in the Northern Tablelands, regional NSW as well as an auditor and licensed electrician. Periodically, Geoff holds short training courses on PV basics in Australia and for the growing New Zealand market. Geoff is a Committee Member of the Solar Energy Industries Association (SEIA), and the Australian Solar Council.
Battery installation in compliance with AS5139 – Zinc Bromine Flow
Under the new AS5139 standards battery installations have stringent requirements. There are different criteria for Lead, Lithium and Zinc Bromine Flow batteries. Hear from the expert how Zinc Bromine Flow batteries can be installed in the most practical way while still complying with the new standard.
Geza Anderson, Manager of Engineering Services, Clenergy
Geza is the Manager of Engineering Services at Clenergy Australia and has been working in the Australian Solar PV industry for the last 10 years. He is a Mechanical Engineer Technologist and Industrial Engineer who was involved in the product management, product development and structural engineering of a wide range of PV mounting systems in Australia and Europe. These include standard engineering and customised project specific engineering solutions for many roof and ground mount PV projects.
Alternative Roof sources for PV, Isolator Covers and Mountings
With the large uptake of solar it has become a constant reoccurance that your customer wants to add more solar to their already existing system or new potential customers that have no suitable roof still want to install solar. There are sometimes alternatives like a ground mounted system but not everyone has spare space in their backyard.
Find out more about another alternative, the EzShade with applications for solar on carport roofs both for domestic and commercial where solar is able to more fully utilise the limited space available. This also has special application for larger car park areas where EV chargers are likely to be installed.
Hear from the experts what to look for when installing isolators and their shrouds and how to do it in the most practical way while still complying with the standards and get tips on the right installation of mountings to avoid corrosion and other problems.
Justin Skaines, Energy Storage Manager,  R & J Batteries  –  Panel Presentation with Craig Hunter and Geoff Bragg
Justin has been working in the battery industry for 15 years. Specialising in the renewable energy sector since 2006. He has held a design and installation accreditation which is currently deferred. Working full-time with R & J Batteries heading up the Renewable Energy division with a specific interest in the BAE product from Berlin Germany. Justin is also studying to achieve his degree in electrical & electronics engineering.
Battery installation in compliance with AS5139 – Lead
Under the new AS5139 standards battery installations have stringent requirements. There are different criteria for Lead, Lithium and Zinc Bromine Flow batteries. Hear from the expert how Lead Acid batteries can be installed in the most practical way while still complying with the new standard.
Michael Shaughnessy, Technical Support Officer – Clean Energy Council
Michael installed his first solar panel around 2010 and has completed thousands of jobs over the years, mostly residential but some commercial, the largest being 360kW. He started a company installing mostly solar and air conditioning in 2014, he became SPS accredited in 2015. Michael has been a member of the CEC tech team for nearly 2 years.
Installation requirements
NEW: UPDATE AS/NZS 3000:2018
On 31 January 2020 the wiring rules, AS/NZS 3000:2018, Electrical Installations, were updated and published. The amendment includes several changes to the 2018 publication, but most importantly they now include AS/NZS 5139, Electrical Installations – Safety of battery systems for use with power conversion equipment. How will this affect your installation for jobs quoted prior to this update? When is it mandatory to comply? Find out more in this session.
Installation of Isolators Covers (Shrouds)
Different view and opinions as well as different interpretations of the installation of isolators and their shrouds is still causing confusion in the industry. Do the new wiring rules define it more clearly to stop the possibility of different interpretations? Installing adjacent to the system, how far is adjacent, is it line of sight or a predetermined distance that could be out of sight from the system? Get more clarification in this session.
Nigel Morris – Business Development Director – Solar Analytics
Nigel Morris has been involved in the solar industry for more than 25 years in almost every aspect  including manufacturing, installing, selling and designing solar, monitoring and storage systems around the world.
Prior to joining Solar Analytics he was: – Chief Executive Officer of RoofJuice, a premium solar retailer – Founded Solar Business Services acting as a consultant, analyst, industry advisor and business coach –He was a senior manager at BP Solar for almost twelve years as well as a director, installer and salesperson at a medium sized solar company . He is a prolific blogger, sits on a number of advisory boards in the solar industry and is a proud solar citizen and electric motorcycle owner.
Welcome to the 2020 NSW SEIA Annual Solar Installers' Meeting
A surprise topic
Rick Brazzale, BComm, MBA – Managing Director, Green Energy Trading
 Ric Brazzale is the Managing Director of Green Energy Trading and has more than 30 years' experience in the energy sector.
Prior to establishing Green Energy Trading in 2007, Ric was the Executive Director of the Business Council for Sustainable Energy (BCSE), now the Clean Energy Council, and a leading advocate for renewable energy and energy efficiency markets in Australia. During this time, Ric was actively involved in the development and implementation of a broad range of solar energy and energy efficiency policies and programs, including participating on the Government's initial REC Advisory Committee.
Before joining the BCSE, Ric worked in a number of business development and finance roles with large publicly listed companies, including Fletcher Challenge Energy, John Holland and Woodside Petroleum.
The Peak Demand Reduction Scheme
Once again Rick will provide us with an Industry Snapshot and Directions for 2020 before filling us in on the Peak Demand Reduction Scheme.
Two key challenges have been obvious to seasoned industry participants for some time: the need to decarbonise our electricity market as ageing coal-fired generators become less reliable and exit the market while addressing escalating climate change. Climate change is increasing the incidence of very hot days that increase peak demand, putting our electricity system under pressure. The time for decisive demand reduction intervention is now, will a Peak Demand Reduction Scheme be the answer?
Stephen Garrett – Founder and Managing Director- Solinta Pty Ltd
Stephen's involvement in the solar industry spans over 38 years and his experience during that time covers a variety of local and international achievements.
Winning a National Energy Award in 1996 for the development of the first portable packaged solar PV power system has fuelled his continual desire to improve and contribute to this dynamic industry.
As a founding member of GSES Stephen has spent many years consulting and training both locally and internationally. Accredited for both On and Off-grid design, supervision and installation Stephen has acquired a deep understanding of all aspects of the Solar industry.
Stephen founded Solinta in 2015 for the sole purpose of developing his concept of an integrated solar PV water heating system that would be suitable for both On-Grid and Off-grid applications.
Introducing a new invention in smarter hot water technology – Solinta
Solinta is an Australian start-up whose founder has developed a unique solar PV water heating and thermal energy storage system. Integrating solar PV models, induction technology, thermal energy storage and AI heating cycle algorithm, it delivers the lowest cost water heating available.
This new innovation for hot water heating will allow installers to design and install PV systems that are able to heat water, as well as utilise existing PV systems that are suitable to use with this technology. Find out more about the installation process.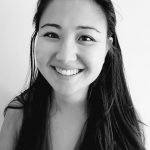 Taru Veijalainen, Senior Analyst | Future Energy Systems, Energy System Engineering and Connections, Australian Energy Market Operator
Taru Veijalainen is a Senior Analyst in the Future Energy Systems team at the Australian Energy Market Operator. Her work focuses on understanding challenges that increasing penetrations of distributed energy resources will have on the bulk system and develop better solutions to integrate these technologies on to the network. Over 5 years at AEMO, Taru has worked across a variety of areas from Operations, Forecasting, and Planning. She has prior experience in the Solar Hot Water industry and a degree in Renewable Energy Engineering and Chemistry from UNSW.
The Australian Energy Market Operator's vision
Australia's power system is becoming more decentralised as small scale solar and batteries (or distributed energy resources, DER) connect to the electricity grid. DER are already impacting the way in which AEMO operates the power system. With increasing penetrations anticipated to continue, changes to their performance and capability are required to support the efficient integration of DER into the power system.
What is AEMO's vision & application of rooftop solar into NEM and why are they involved in driving review of AS4777.2? What does it mean for solar installers and the solar industry? Are there likely to be changes with different DNSP's  or States or will there be a national process?
Thomas Bywater – Senior Sales Manager – Australia & NZ Distribution – Jinko
Thomas Bywater is an engineer working for Jinko Solar in Sydney.
Over the last decade in solar, Thomas has worked across the value chain as an installer, project engineer, wholesale rep and now for a manufacturer. His career highlight is eating hotpot with Shi Zhengrong.
The Standards Process
Last month the AS/NZS 3000:2018, Electrical Installations, also known as the Wiring Rules, were updated and published and now include
AS/NZS 5139 as well. Changing a standard or developing a standard is a lengthy and complicated process.
Get an insight on how it works, what it needs to change a standard and how you can be part of it.
Speaker to be advised 
Biography to be updated
Working at Heights
Most solar installations are installed on roofs with a height of more than 2 meters. That's when height safety equipment becomes compulsory.
Fall protection comes in many forms, harness, roof guardrail or static line system. It is up to the installer to assess the risk and determine the kind of fall protection that will be used. However, this has resulted in fines caused by different interpretations between an WorkCover inspector and an installer.
So what are the current requirements and what are the fines associated with different levels of non-compliance? Are the fines to the owner/employer or to the installers as well? How frequently is certification/approval renewal required for both installer and for equipment? Take the opportunity to ask your questions and get answers from the experts.
Solar Installers- Your Conference, your forum, your say
What is happening in our industry? This is your opportunity to tell us your needs, your likes, your discontentment.
Some issues of discontentment so far are poor training for battery storage, suppliers backup for warranty work or lack of, known inverter problems. What are your experiences, what action can be taken, what would you like to add? If you prefer to bring up an issue/topic on your behalf email admin@seia.org.au to have your topic added to the discussion.